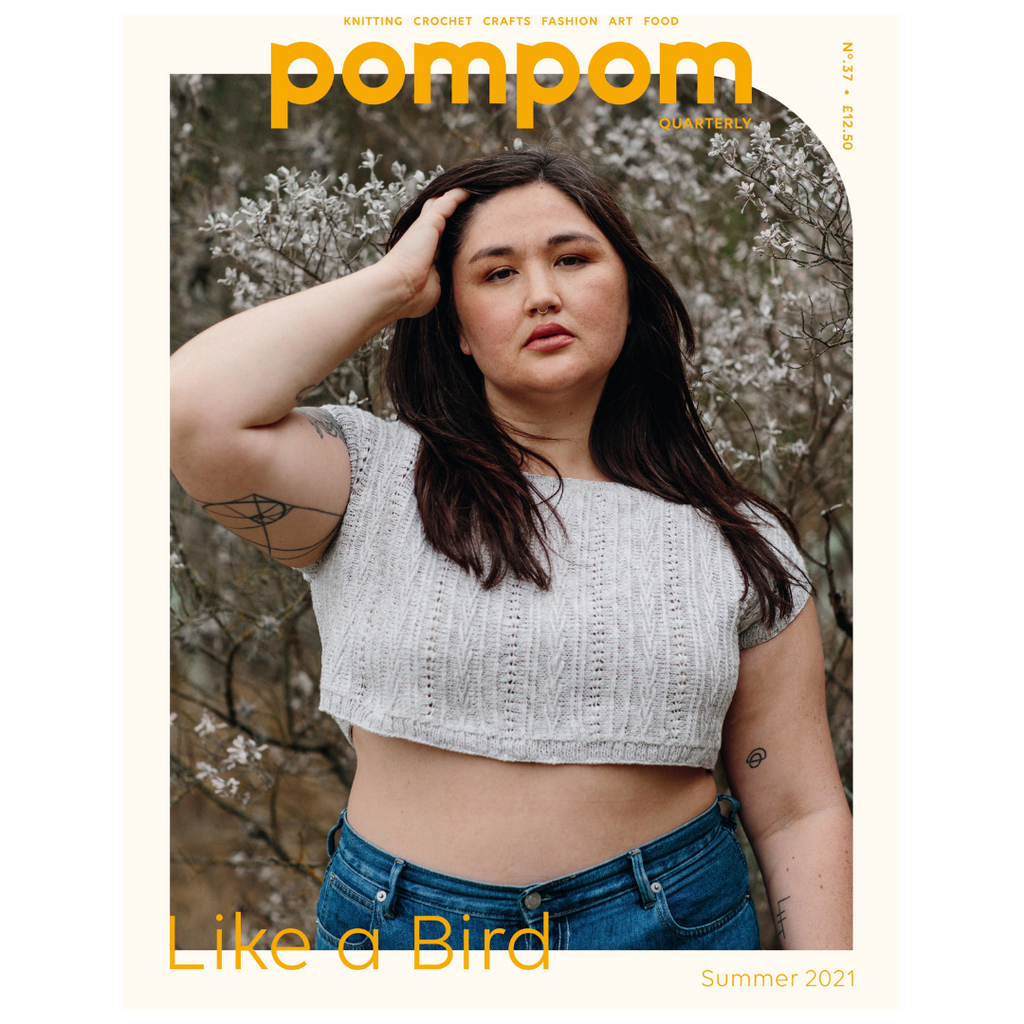 Pompom magazine - issue 37
7 In Stock
$17.00
If you are in the UK and we can post as a large letter we will refund any excess postage paid.
Pom Pom issue 37 
For Issue 37 we asked our designers to take inspiration from birds in all their glorious variety. The nine patterns capture the textures and line of feathers, with a mix of knit and crochet to inspire your summer wardrobe. Take flight with us this season!
Featuring designs by:
CARLIE OLFERT // SANDRA GUTIERREZ // KJERSTIN ROVETTA // KSENIS NAIDYON // ALLISON LUTES // CHLOE ELIZABETH BIRCH // SARI NORDLUND // VALERIE RACHEL 
Printed in the UK on lovely heavy paper.
recipes, articles, tutorials + more!