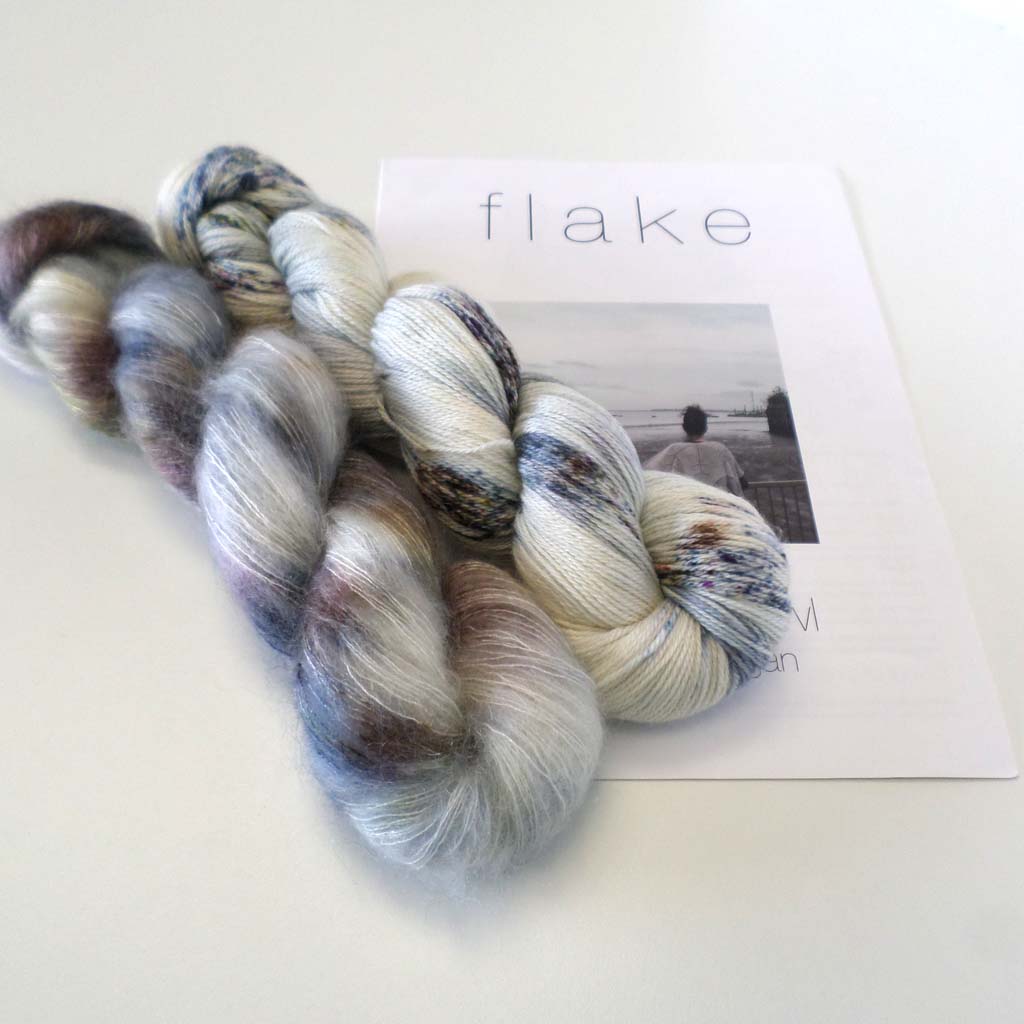 Flake kit
Snow Fields- $54.00 - 3 in Stock
$54.00
Flake plays with the geometric patterns of snowflakes. It's a two-third-circle shawl - a particularly wearable shawl shape, in my experience. If you prefer a circle shawl the pattern has guidance for knitting that but you will require more yarn - let me know if you want me to put a kit together for this.
This is a lovely relaxing knit.
You will receive 1 skein Enchant (100g, 400m 70% baby alpaca, 20% silk, 10% cashmere), 1 skein Floof (50g, 420m 72% mohair, 28% silk) and a printed copy of the pattern presented in a handmade fabric gift bag - ideal to use as a project bag.
Sample knitted in Snow Fields - Dark brown, blue, purple and moss speckles on white and palest blue.
Please contact me if you wish to request a different combination of colours.