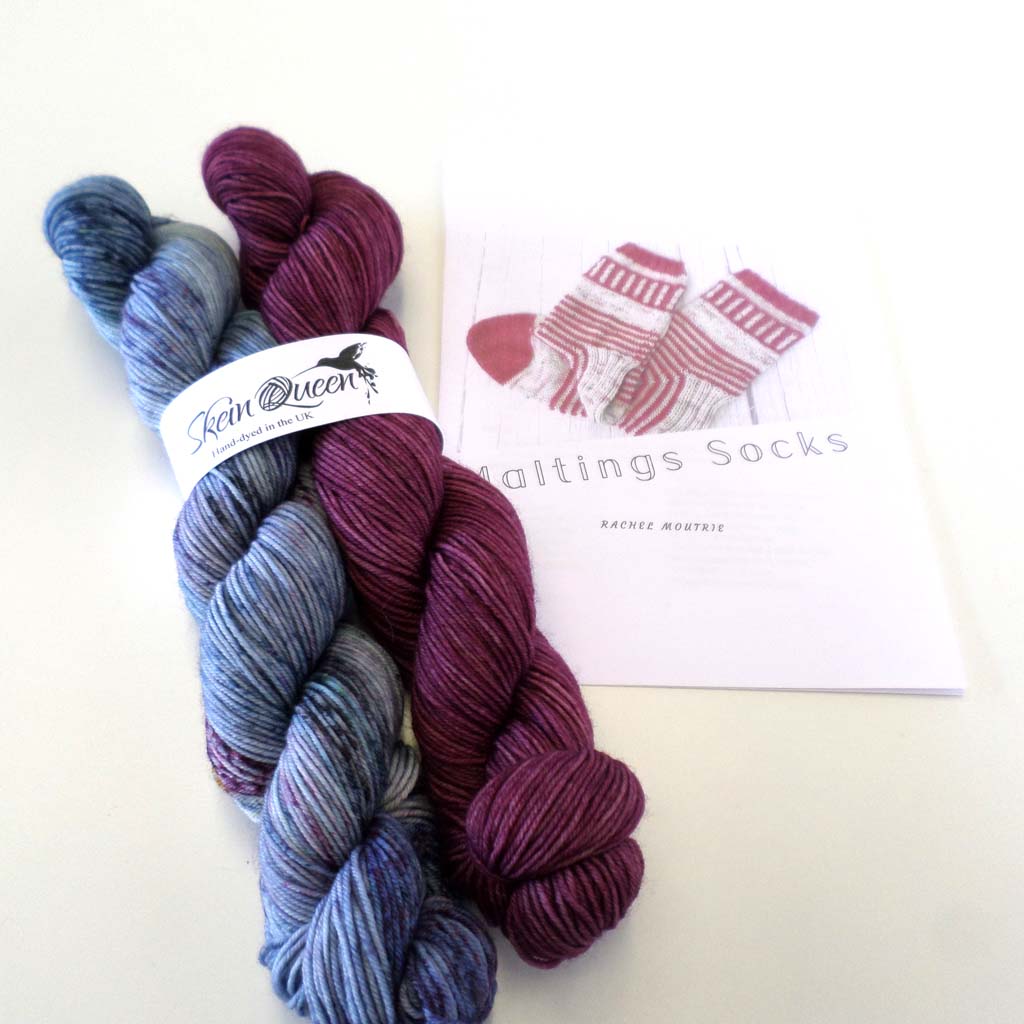 Crush Duet - Thunder Bay and Royal Ascot - Maltings Sock Kit
1 In Stock
$30.00
The Maltings Sock pattern was written for the 15th Unravel Festival at The Maltings, Farnham. This sock set has been put together in a new colour combination for this pattern and contains 50g each of the variegated and semi-solid colours and a printed copy of the pattern. 
Thunder Bay and Royal Ascot
Crush is an ideal sock yarn with a tight twist, good yardage and is soft and strong.
75% superwash merino 25% nylon
4 ply - sock weight.
2 x 50g. 
Approx. 232 yds - 212m per skein
Hand wash recommended to retain best quality.
Digital copies of the pattern are available here.